Who We Are
Our Mission
To foster entrepreneurship among UC Berkeley's postdocs and graduate students, through education, awareness, and hands-on opportunities. We connect aspiring entrepreneurs with mentors, resources, and partners. Situated in a vibrant business climate and with access to the greatest pool of postdoc talent in the world, BPEP catalyzes productive collaboration on scientifically complex challenges with lasting economic benefits.
---
Our Team
The Executive Committee 2022-2023
We are a group of postdocs and visiting scholars with diverse backgrounds. 
---
Executive Director
---
Dr. Naresh Sunkara
Visiting Scholar & Post-doc Affairs (VSPA), UC Berkeley 
Naresh Sunkara is a Visiting Scholar and previously a postdoctoral scientist at UC Berkeley who worked on developing novel technologies for delivery of RNAi therapeutics for fighting viral infections. Naresh is the founder and currently the Executive Director of the Berkeley Postdoctoral Entrepreneurship Program and the Berkeley Science Fellows Program. Naresh works closely with the Office of the Vice Chancellor for Research and the Intellectual Property and Industry Alliances Office (IPIRA) and is a Special Advisor to the Vice Chancellor for Research (Postdoctoral affairs). He has experience founding and working with several startups. He is currently the COO for BioAmp Diagnostics.
---
Chair
---
Dr. Tadesse Alemu
Earth and Planetary Sciences, UC Berkeley
Tadesse Alemu is a UC President's postdoc at the Department of Earth and Planetary Sciences at UC Berkeley. Currently, he is doing a (U-Th)/He dating combined with paleomagnetic constraints to provide the necessary data for the testing of mechanisms for large scale landscape evolution following Precambrian mountain formation in Africa and Arabia. He is also interested in continental rifting and geomorphic processes, particularly in the East African Rift System. Tadesse worked as a Visiting Professor at Skidmore College teaching earthquakes and volcanoes among others and interned on the application of geodetic tools for societal issues project with UNAVCO. He also serves on the board of the Incorporated Research Institutions for Seismology (IRIS) Education and Public Outreach Standing Committee. Tadesse's startup interests are related to natural hazards and geodetic consulting and educational services.
---
Board Members
---

Dr. Radhika Mehta
Institute of Quantitative Biosciences, UC Berkeley
Radhika is postdoctoral scholar in quantitative biosciences at UC Berkeley studying copper homeostasis in algae. She did her PhD at UT Austin, where she was an associate at the Texas Venture labs (McComb's School of Business) and the Texas Health Catalyst (Dell Medical school). She has worked with a startup in Austin, and with researchers at UT towards research commercialization. Through BPEP, she plans to get involved in the entrepreneurship endeavors at Berkeley.
---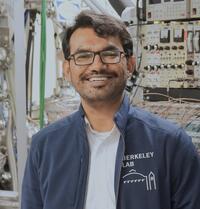 Dr. Moniruzzaman Shaikh (Moni)
Atomic, Molecular and Optical Sciences (AMOS) group, Berkeley Lab
Moni is a postdoc at the experimental Atomic, Molecular and Optical Sciences (AMOS) group within Lawrence Berkeley National Laboratory (Berkeley Lab). He obtained Ph.D. in physics from the Tata Institute of Fundamental Research (TIFR, Mumbai, India). He is an experimental physicist with expertise in high-power laser technology, nonlinear optics, attosecond XUV-SXR high harmonic generation, spectroscopy, and plasma physics. He enjoys playing soccer, hiking, and street photography.
BPEP- board intro
---

Prof. Alexandre Graeml
Federal University of Technology, Brazil
Alexandre is a full professor in the Business Administration and the Applied Computing graduate programs at the Federal University of Technology - Parana, in Brazil. He was a visiting scholar at UCB in 2018-2019 and keeps involved with the BPEP program since. He is currently supporting the generation of multimedia material based on the events BPEP organizes.
---
Our History
We are the Berkeley Postdoc Entrepreneur Program (BPEP), made for, by, and of postdocs at UC Berkeley.  We are passionate about educating postdocs on entrepreneurship, fostering collaborations with scientists, faculty, MBAs and the entrepreneur community in the Bay area. In November 2010, Naresh Sunkara came up with the idea of establishing an organization aimed at fostering entrepreneurship amongst postdocs. Upon receiving enthusiastic support from the Office of the Vice Chancellor for Research and Visiting Scholars and Postdoc Affairs (VSPA) office, he collaborated and set up an advisory board of faculty members from UC Berkeley, QB3, and the Lester center for entrepreneurship.